What are the Best Restaurants in Grand Island?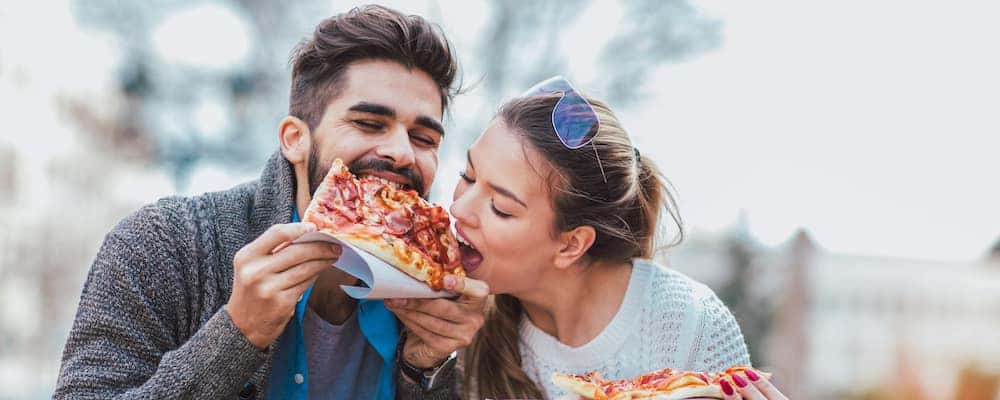 Just a short drive from Hastings in Grand Island are some of the best eateries in Nebraska. Here, you'll find everything from hearty American comfort foods to spicy ethnic fare that is sure to hit the spot. For an idea of what to do after filling up on a delicious lunch, check out our favorite things to do in Grand Island.
Texas T-Bone Steakhouse
The drive from Kearney is more than worth your time when you visit the T-bone Steakhouse. They offer up a hearty helping of steaks grilled to perfection, sides like loaded cheese fries and prairie poppers, and, if you must, a salad to top it off.
Wave Pizza Company
Who doesn't love a cheesy pizza with all the trimmings? No one we know of, make a dash to Wave Pizza and build your own pie with your choice of classic toppings, or go for one of their Boogie Board Specialty Pies and become one with the Islands.
The Chicken Coop
Diners come from all over the Aurora area to get their chicken wings and brews from Thunderhead Brewing at the Chicken Coop, but that isn't all. This sports bar specializes in delicious appetizers, as well as ribs, sirloin, pizza, burgers, sandwiches, and, of course, chicken.
Sutter Deli and Cookie Company
Homemade soups to warm the belly, and old-fashioned deli that prepares your meal while you watch, on-site catering, and of course, their world-famous cookies make the Sutter Deli well worth the drive in from Saint Paul any day.
Wasabi Bistro
Delicious, fresh sushi, authentic Chinese dishes, and friendly service make the Wasabi Bistro a hit for groups large and small. Order a lunch bento and try a few of the tasty treats or go all-in on a party platter you can share – if you want to.
El Toro
If you have a hankering for something spicy, head over to El Toro and grab some authentic south of the border sizzle. Enjoy fan favorites like the Nachos Supremos, dig into a creamy Vallarta Burrito, or mix it up with a combination platter and have a little something extra to take back to Lincoln.
Get the Food — and the Ride — You Deserve in Grand Island
So, go out and explore and, when you're done, visit our new vehicle pages to get a load of what the redesigned RAM 1500, the luxurious Jeep Grand Cherokee, and the rugged Jeep Cherokee have to offer you on your next off-road adventure.
More Local Tips and Things to do Grand Island
There is nothing on earth that makes people feel more cared for than fresh flowers from the one they love. If you're searching for a way to let that special someone know how you feel, drop by one of these Grand Island flower shops, and let the experts set you up with a memorable flower…

Planning your holiday events around Kearney just got a little easier, thanks to our list of holiday events in and around Grand Island. Read at your leisure, then hop in your new Jeep Cherokee or Grand Cherokee and explore all Christmas in Grand Island has to offer you. Contact Us Cookie Walk Pick up some…

Just a short drive from Hastings in Grand Island are some of the best eateries in Nebraska. Here, you'll find everything from hearty American comfort foods to spicy ethnic fare that is sure to hit the spot. For an idea of what to do after filling up on a delicious lunch, check out our favorite…